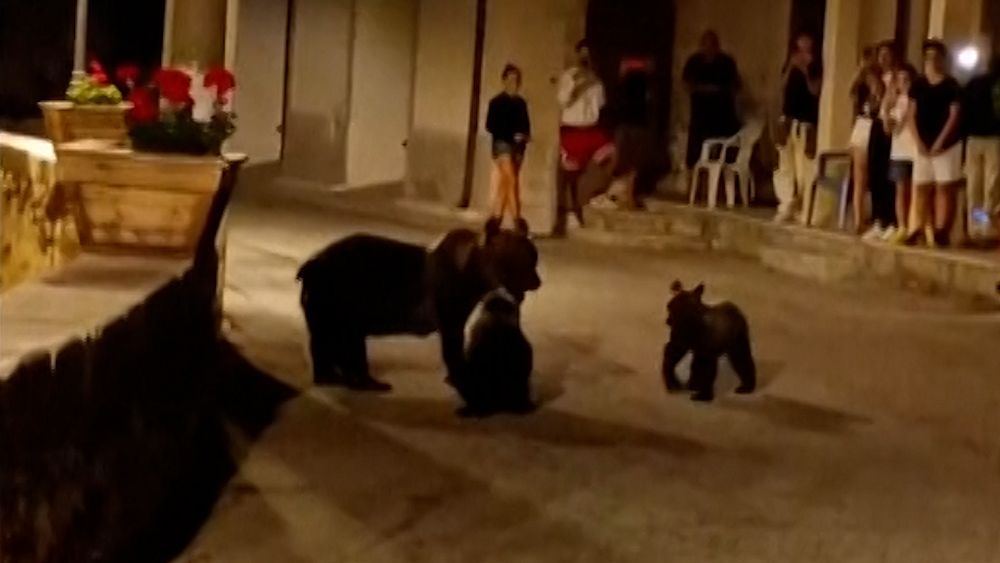 September 1, 2023

Staff

0
The popular bear had been spotted earlier this week in the region taking a stroll with her two cubs.
A man killed an endangered brown bear on the outskirts of the Abruzzo town of San Benedetto dei Marsi, the Abruzzo, Lazio and Molise National Park said on Friday.
The slaughter has left two cubs motherless and at high risk and a search is underway to find them.
The man who killed the animal has been identified and Italian police are investigating the incident.
Italian news agency Ansa reports that the man told local police: "I fired because I was scared but I did not want to kill
"I found it on my property. It was an impulsive, instinctive act".
Marsican brown bears are critically endangered
The National Park of Abruzzo, Lazio and Molise condemned the killing.
"There is no reason to justify the incident since Amarena…had never caused any kind of problems for humans," it wrote on Facebook.
The name Amarena is Italian for black cherry. Locals affectionately coined the name because cherries and black cherries were among the bear's favourite foods, Corriere della Sera daily said.
The marsican brown bear, native to central Italy, is a critically endangered subspecies of the brown bear. The park says some 60 bears live within it and its surrounding areas.
Earlier this week Amarena was seen strolling through San Sebastiano Dei Marsi with her two cubs.
Italian politicians and animal rights advocates condemn the killing
"The killing of a Marsican female bear is a grave episode, in which it's dutiful to shed light as quickly as possible," said Italy's environment minister, Gilberto Pichetto.
"Our commitment is also aimed at the protection of the bear's cubs, doing everything possible so that they can remain free," he added in a written statement.
The head of World Wildlife Fund's Italy office, Luciano Di Tizio, called the bear's slaying a "very grave, unjustifiable crime of nature" and the result of a "constant campaign against wildlife."
Why have bears become controversial in Italy?
The status of bears in Italy has become increasingly politicised in recent months.
Earlier this year the killing of a jogger by a brown bear in Italy's Alpine region made international headlines and sparked fierce debate in the country.
Local authorities had issued an order to have the bear in question euthanised, but an administrative court ruled against the decision, at least for now.
A court hearing on the bear's fate is expected in December. Animal rights groups have challenged the order to put down the bear.