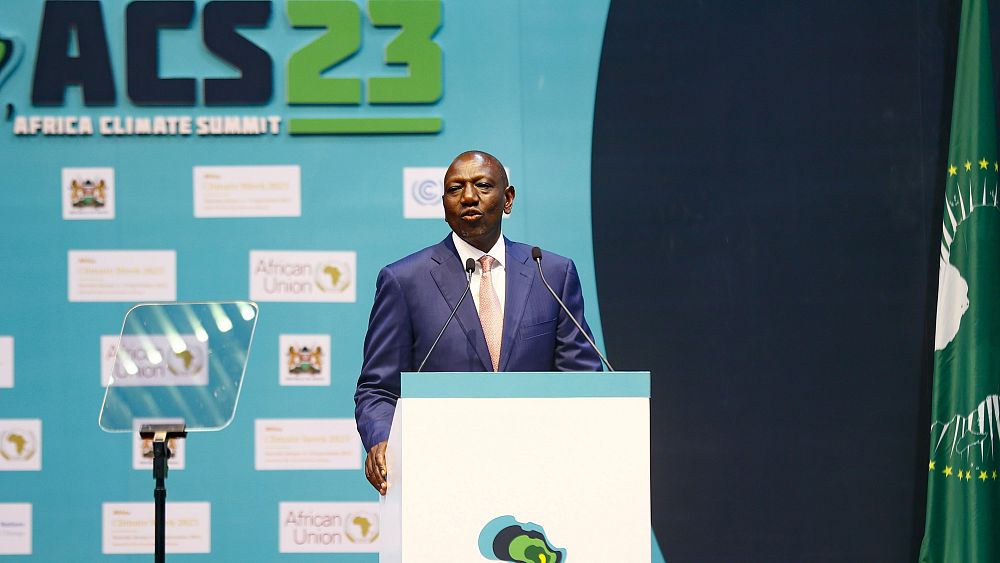 September 5, 2023

Staff

0
The theme of the event is "driving green growth and climate finance solutions for Africa and the world."
African heads of state and leading climate change campaigners are meeting in Keyna this week for the first African Climate Summit.
The event is being held from Monday 4 September to Wednesday 6 September and addresses the increasing threat of climate change across the continent.
Speakers at the conference are looking to assert a strong voice on the issue and bring increased financial support for Africa.
"For a very long time, we have looked at this as a problem. There are immense opportunities as well," Kenyan President William Ruto said of the climate crisis on Monday.
He spoke of multibillion-dollar economic possibilities, new financial structures, Africa's huge mineral wealth and the ideal of shared prosperity.
"We are not here to catalogue grievances," he said.
What is the African Climate Summit?
The inaugural summit is being held in Nairobi and has been organised by the Kenyan government and the African Union.
The theme of the event is "driving green growth and climate finance solutions for Africa and the world."
African leaders and climate activists are calling for the world's richest nations to be held accountable for their impact on the environment and for pledging support that has not yet appeared.
Mithika Mwenda, director of the Pan African Climate Justice Alliance, said the annual $16 billion (€15 billion) climate assistance the continent currently gets is a tenth or less of what is needed and a "fraction" of the budget of some polluting companies.
"We need to immediately see the delivery of the $100 billion pledged," said Simon Stiell, executive secretary of the UN Framework Convention on Climate Change.
More than $83 billion (€77 billion) in climate financing was given to poorer countries in 2020, a 4 per cent increase from the previous year but still short of the $100 billion goal set in 2009.
"We have an abundance of clean, renewable energy and it's vital that we use this to power our future prosperity," Mohamed Adow, founder of Power Shift Africa, said ahead of the summit.
"But to unlock it, Africa needs funding from countries that have got rich off our suffering."
During the summit there will be panels on financing climate action, scaling up international climate financing for the continent, investing in nature and biodiversity and developing integrated, livable African cities.
What are the controversies surrounding the African Climate Summit?
Ruto, who is also chairman of the committee of African governments on climate change, released a welcome video in which he called for environmental conservation and increased tree planting.
Yet in July, his administration decided to lift a yearslong ban on commercial logging to the alarm of environmental watchdogs.
The government says only mature trees in state-run plantations would be harvested, but the decision has been challenged in court.
"When a country is holding a conference like we are, we should be leading by example," said Isaac Kalua, a local environmentalist.
Kenya derives 93 per cent of its power from renewables and has banned single-use plastic bags, but it struggles with some other climate-friendly adaptations.
Trees were chopped down to make way for the expressway that some summit attendees used to travel from the airport.
Ruto made his way to Monday's events in a small electric car, yet Kenya's traffic is often made up of poorly maintained buses and vans belching smoke.
Elsewhere, nearly 600 million Africans lack access to electricity despite the vast potential for solar and other renewable power.