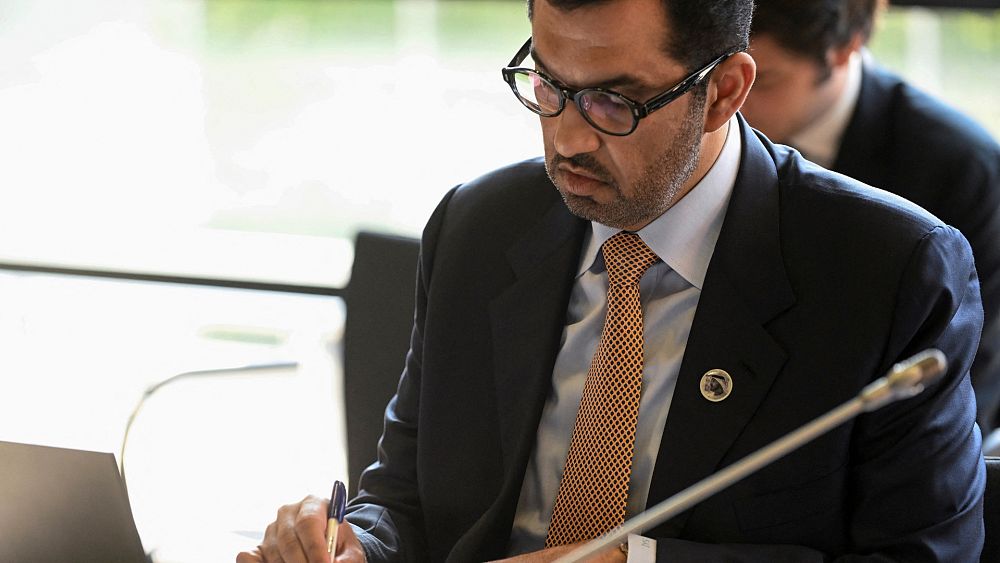 September 5, 2023

Staff

0
It is just three days until the United Nations publishes the first-ever global stocktake which will assess how nations are doing in their efforts to tackle climate change.
The world is losing the race to meet its climate change goals, the president of the upcoming COP28 climate summit said on Tuesday (5 September).
He spoke as African presidents gathered in Kenya to discuss how to fund the continent's environmental agenda.
The grim assessment by Sultan Al Jaber, who will preside over the summit in the United Arab Emirates (UAE) in late November, came three days before the United Nations publishes its first "global stocktake". 
This assessment of how nations are doing in their efforts to tackle climate change will tell the world what efforts need to be stepped up to reach Paris Agreement goals. 
"The world is losing the race to secure the goals of the Paris Agreement and the world is struggling to keep 1.5 (°C) within reach," Jaber, who also heads the Abu Dhabi National Oil Company, told delegates at the inaugural Africa Climate Summit in Kenya's capital, Nairobi.
"Collectively, we must admit that we are not delivering the results that we need in the time that we need them."
What is the Africa Climate Summit?
The summit, which opened on Monday, is focused on mobilising financing for Africa's response to climate change.
While Africa is suffering from some of the most severe impacts of climate change, the continent only receives about 12 per cent of the financing it needs to cope, according to researchers.
Hundreds of millions of euros of investments in sustainable development projects were announced on Monday. 
On Tuesday, Jaber announced the UAE was pledging $4.5 billion (€4.2 billion) dollars to develop 15 GW of clean power in Africa by 2030. Africa currently has about 60 GW of installed renewable capacity.
African officials say the investments are welcome but that meeting the continent's financing needs will require a transformation of global climate financing.
Specifically, African states plan to push at the COP28 for the expansion of special drawing rights at the International Monetary Fund that could unlock $500 billion (€465 billion) worth of climate finance.
Africa's natural wealth
The president of the African Development Bank, Akinwumi Adesina, called for the continent's natural wealth, notably its forests which sequester carbon, to be accounted for when calculating its economic output.
"Africa's GDP must therefore be revalued based on its carbon sequestration and biodiversity, which provide global public goods," Adesina said in a speech.
He added that this could give several African countries "greater headroom" to borrow money that would support their development.