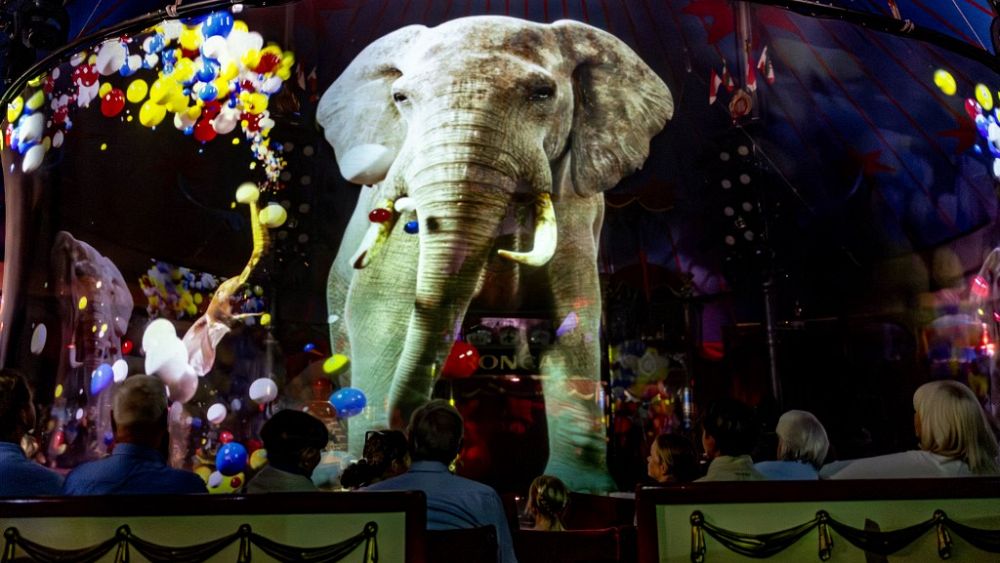 September 11, 2023

Staff

0
All the fun of the fair without the cruelty: Germany's Roncalli circus has replaced live animals with holograms.
The smell of sawdust and popcorn fills the air. The clowns, acrobats and magicians are all in place.
As the audience is guided to their seats inside the big top, all the classic elements of the circus are there, except one. The live animals have been replaced by holograms.
Due to concerns over animal welfare, Germany's Roncalli Circus stopped using lions and elephants in its shows in 1991.
But it went further in 2018 and completely removed live animals from its programme.
"It is no longer appropriate for Roncalli to show real animals in the ring," circus boss Patrick Philadelphia, 49, told reporters.
Animal welfare and a lack of space
Over the last few years, circuses have found themselves increasingly constrained by space.
"If you're setting up in the middle of a marketplace in the centre of town, there is no space for outdoor enclosures for animal runs," said Philadelphia.
The nomadic character of circus life was also a strain for animals like horses which had to be loaded onto wagons and then driven to the next town.
"This no longer made sense for an animal-protecting circus," said Philadelphia.
As Roncalli looked for ways to preserve the magic of animals for children, a show in which Justin Timberlake 'collaborates' with a hologram of the late Prince triggered the idea to turn to 3D imagery.
"If you can project someone who's no longer living onto a holographic screen, why can't you do it with an animal, a horse, an elephant? So that's where the idea came from," said Philadelphia.