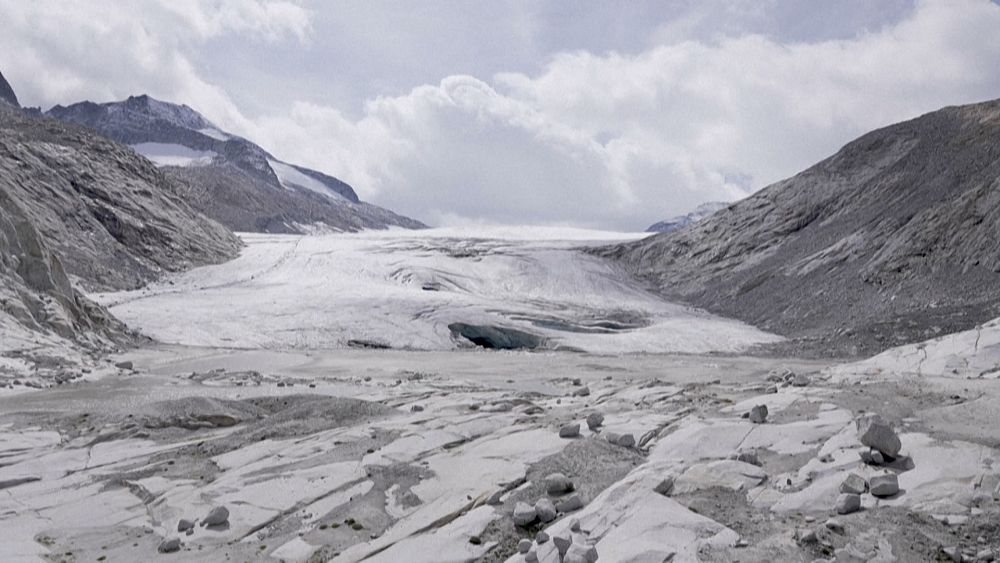 September 15, 2023

Staff

0
Temperatures in this region of the Alps will rise by 1-3C by 2050, according to the IPCC.
The Adamello, the largest glacier in the Italian Alps, is slowly dying because of global warming.  Scientists say in less than a century it will be gone and claim that from the end of the 19th century until today, the glacier has lost approximately 2.7 kilometres.
In August, scientists and environmental activists walked the rocky slopes of the Adamello-Presanella massif as part of the 'Carovana dei Ghiacciai', an annual journey through the Alps to witness the effects of climate change on glaciers.
How fast is the Adamello glacier melting?
"Over the last five years, the front of the glacier has lost an average of 15 metres a year. But in 2022 alone, it has retreated by 139 metres," explains Cristian Ferrari, president of the Glaciological Commission of the Tridentine Mountaineers Society.
Like other Alpine glaciers, the Adamello is suffering from a lack of snow (50 per cent less than last year). The snow cover is getting thinner – and longer, warmer summers give it less time to freeze.
For the past four years, the environmental protection association Legambiente has been launching these 'caravans' of activists on the glaciers of the Italian Alps to raise awareness among the authorities and the general public of the consequences of global warming.
"Over the last four years, we've seen a lot of glaciers," says Vanda Bonario, the association's head for the Alps. "But last year we wanted to go back to the glaciers we had already observed two years earlier, and the change was incredible. Because of the drought and the heat, 2022 was an annus horribilis."
Glaciers are melting at an unprecedented rate
Global warming has caused an increase in fires, droughts, heat waves and record temperatures, seen prevalently this year. Such events threaten Alpine glaciers, which are becoming progressively more fragile. 
Between 1997 and 2002, glaciers in Europe lost a volume of about 880 km3 of ice, with the Alps the most affected, according to the 'European State of the Climate 2022' Report of the World Meteorological Organization (WMO).
Alpine glaciers are experiencing some of the highest melting rates ever recorded according to GLAMOS (Swiss Glacier Monitoring Network). In 2022, the Alps lost six per cent of their residual volume.
This was the result of little snowfall, sand from the Sahara and unusual summer temperatures.
According to the Intergovernmental Panel on Climate Change (IPCC), temperatures in this region of the Alps will rise by between one and three degrees Celsius by 2050, and between three and six degrees by the end of the century.
Watch the video above to learn more about the Adamello glacier.