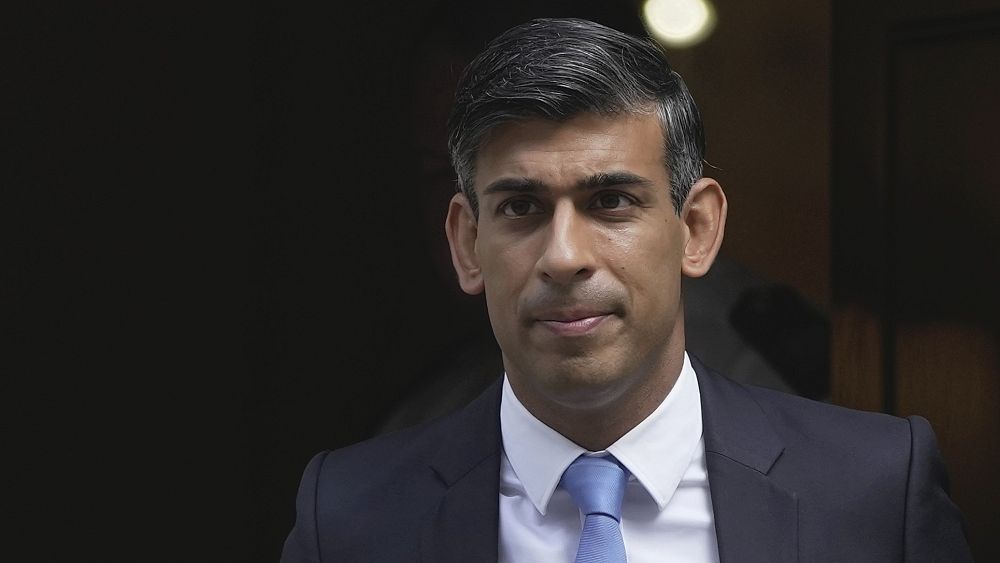 September 20, 2023

Staff

0
Green groups say the PM is 'taking the public for fools' by rowing back on home insulation and petrol car pledges at a critical time.
UK Prime Minister Rishi Sunak is preparing to weaken some of the country's environmental commitments, a leak revealed last night.
The news drew wide criticism from political opponents, environmental groups and large chunks of UK industry, but was welcomed by sections of the governing Conservative Party.
Sunak issued an unusual late-night statement on Tuesday in response to a BBC report saying the PM is considering extending deadlines for bans on new gasoline and diesel cars – currently set for 2030 – and on new fossil gas home heating, due in 2035.
Sunak said in a speech this week he will set out a "proportionate" approach to the environment, that does not penalise workers and consumers.
He did not set a date for the speech, which could come as early as Wednesday.
"For too many years politicians in governments of all stripes have not been honest about costs and trade offs," Sunak said. "Instead they have taken the easy way out, saying we can have it all."
Sunak did not confirm details of his announcements. He said he would keep a promise to reduce the UK's emissions of climate-warming greenhouse gases to net zero by 2050, but "in a better, more proportionate way."
Is the UK on track to reach net zero?
The government has previously boasted of Britain being a leader in cutting carbon emissions.
UK greenhouse gas emissions have fallen by 46 per cent from 1990 levels, mainly because of the almost complete removal of coal from electricity generation. The government had pledged to reduce emissions by 68 per cent of 1990 levels by 2030 and to reach net zero greenhouse gas emissions by 2050.
But with just seven years to go until the first goalpost, the government's climate advisers said last month that the pace of action is "worryingly slow."
News of plans to backtrack broke as senior politicians and diplomats from the UK and around the world – as well as heir to the British throne Prince William – gathered at the United Nations General Assembly in New York, where climate is high on the agenda. Sunak is not attending, sending his deputy instead.
How have UK businesses and green groups reacted?
Greenpeace UK policy director Doug Parr said the prime minister was "taking the public for fools."
"Rowing back on home insulation and commitments to help people move away from gas will ensure we stay at the mercy of volatile fossil fuels and exploitative energy companies," Parr said.
Automakers, who have invested heavily in the switch to electric vehicles, expressed frustration at the government's change of plan.
"We're questioning what is the strategy here, because we need to shift the mobility of road transport away from fossil fuels towards sustainable transport," said Mike Hawes, chief executive of industry body the Society of Motor Manufacturers and Traders.
Ford UK head Lisa Brankin said the company had invested 430 million pounds (€497 million) to build electric cars in Britain.
"Our business needs three things from the UK government: ambition, commitment and consistency. A relaxation of 2030 would undermine all three," she said.
"If the PM wanted to do maximum harm to the UK economy, then this would be the way to do it," Ashok Sinha, CEO at climate solutions charity Ashden, said in response to the news. "The green transition is not only necessary to prevent catastrophic environmental impacts, but it's the only way to secure our country's future prosperity.
"Putting us into the slow lane in the race to net zero will only scare off investors, damage our credibility with business and put the brakes on the climate innovation that we see growing in SMEs and communities across the country. This will only hurt jobs, livelihoods and living standards."
Why are some Conservatives in favour of the row back?
Britain's Conservatives have been openly reassessing their climate change promises after a special election result in July that was widely seen as a thumbs-down from voters to a tax on polluting cars.
The party, which trails behind the Labour opposition nationwide, unexpectedly won the contest for the suburban London Uxbridge district by focusing on a divisive levy on older vehicles imposed by London's Labour Mayor, Sadiq Khan.
Some Tories believe axing green policies is a vote-winner that can help the party avoid defeat in a national election due by the end of next year.
"We're not going to save the planet by bankrupting the British people," Home Secretary Suella Braverman said Wednesday.
But Conservative lawmaker Alok Sharma, who chaired the COP26 international climate conference in Glasgow in 2021, warned that watering down climate goals would be "incredibly damaging for business confidence, for inward investment."
"And frankly, I really do not believe that it's going to help any political party electorally which chooses to go down this path," he told the BBC.