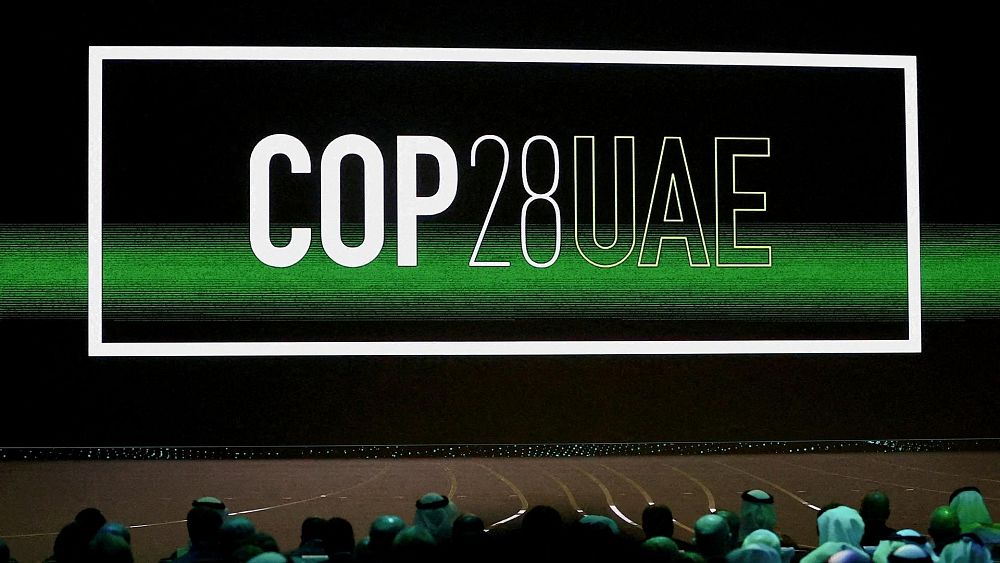 The EU split on some key climate issues reflects global tensions ahead of the UN climate summit.
EU climate ministers are meeting on Monday to decide the bloc's negotiating position for this year's COP28 summit. 
They are still split over some key issues – including how hard to push for a global deal to phase out fossil fuels.
The European Union is typically one of the most ambitious negotiators at the annual United Nations climate talks, where nearly 200 countries negotiate efforts to fight global warming.
A central decision will be whether countries at the COP, which begins on 30 November in Dubai, agree for the first time to phase out fossil fuels. 
Burning coal, oil and gas produces greenhouse gases that are the main cause of climate change.
Which EU countries are backing a fossil fuel phase-out?
Around 10 of the EU's 27 member countries including Denmark, France, Germany, Ireland, the Netherlands and Slovenia want the bloc to demand a phase-out of all fossil fuels, EU diplomats told Reuters.
"If you listen to all the scientists, it is rather clear that we need to phase out all fossil fuels," said Dutch Climate Minister Rob Jetten, who urged the EU to be "the most ambitious bloc" on the issue at COP28.
A similar number of countries – including the Czech Republic, Hungary, Italy, Malta, Poland and Slovakia – are more cautious.
They want a phase-out only of "unabated" fossil fuels – leaving a window for countries to keep burning coal, gas and oil if they use technology to "abate" or capture the resulting emissions.
Malta's Environment Minister Miriam Dalli said the aim was to keep this option open "for sectors that are difficult to decarbonise". This could include CO2-intensive industries such as chemicals and cement which have limited options to curb emissions.
EU countries must agree on their negotiating position unanimously, meaning just one government can block it.
Could the Polish election have an impact?
Governments were also digesting an election exit poll from Poland, which suggested the ruling nationalist government may have lost its majority. It could pave the way for more pro-EU opposition parties to form a government.
Poland has been a key opponent of some climate policies among EU countries. It took Brussels to court this year to attempt to overturn some of them.
"All ambitious leaders of climate in Europe are very carefully watching the development in Poland right now," Swedish Climate Minister Romina Pourmokhtari said.
EU split reflects global tensions on fossil fuel phase out
The EU split reflects simmering global tensions. EU countries opposing a full phase-out include poorer nations who fear the impact of weaning their economies off fossil fuels.
Fossil fuel producers and consumers – some of whom, like Saudi Arabia, have blocked attempts to agree a phase-out in recent meetings including this year's G20 summit – are expected to offer similar resistance at the COP28 summit.
A draft of the EU's negotiating position, seen by Reuters, would call for a "global phase-out of [unabated] fossil fuels and a peak in their consumption already in the near term".
The brackets around "unabated" indicate EU countries have not yet agreed on the word.
Fossil fuel subsidies are another sore point, with wealthy Western nations including France and the Netherlands seeking an EU call to phase them out by 2025. 
Fossil fuel-reliant economies – including Poland – do not want to set a date.